Immersion Parts Washers - Precision Cleaning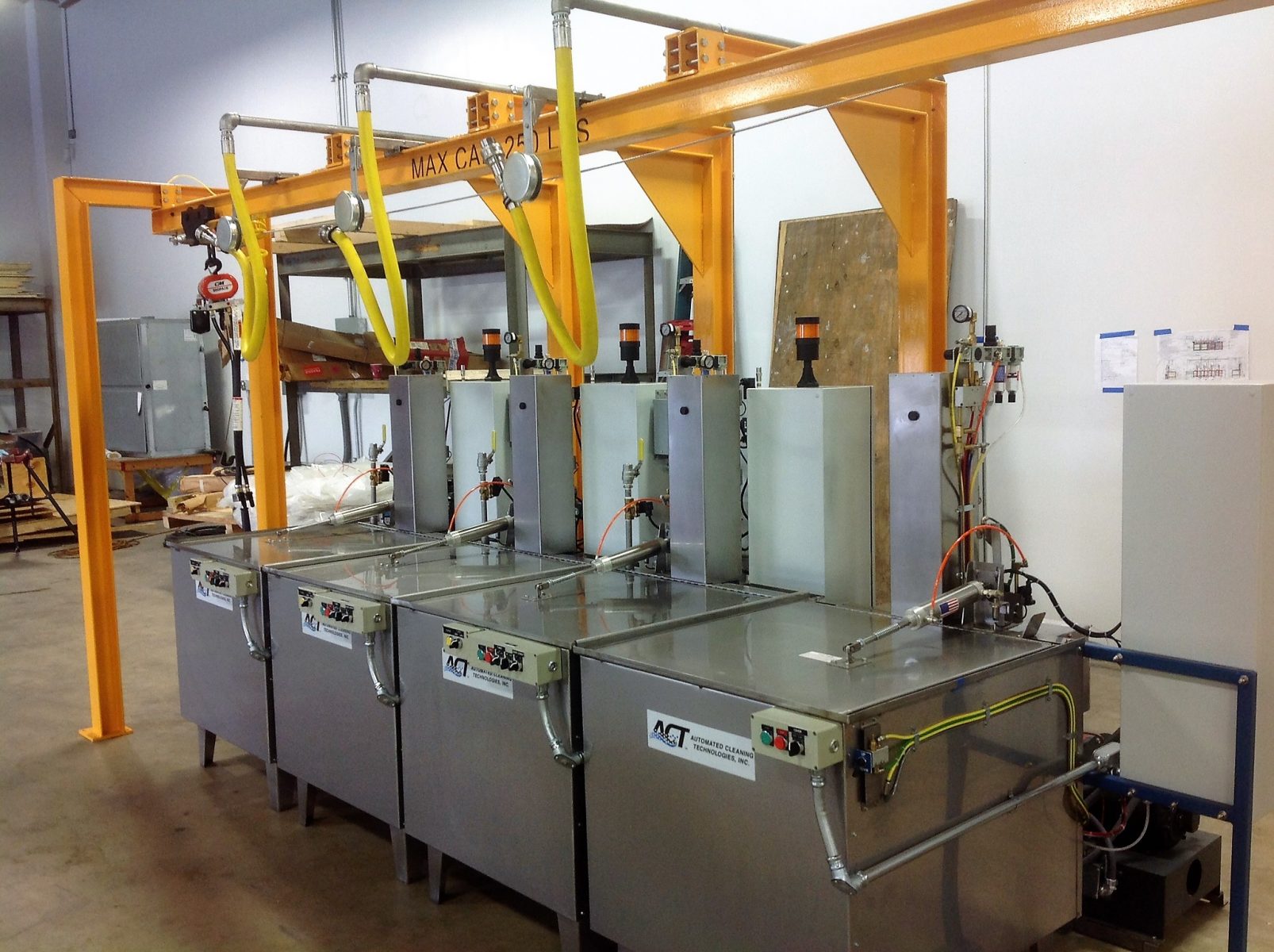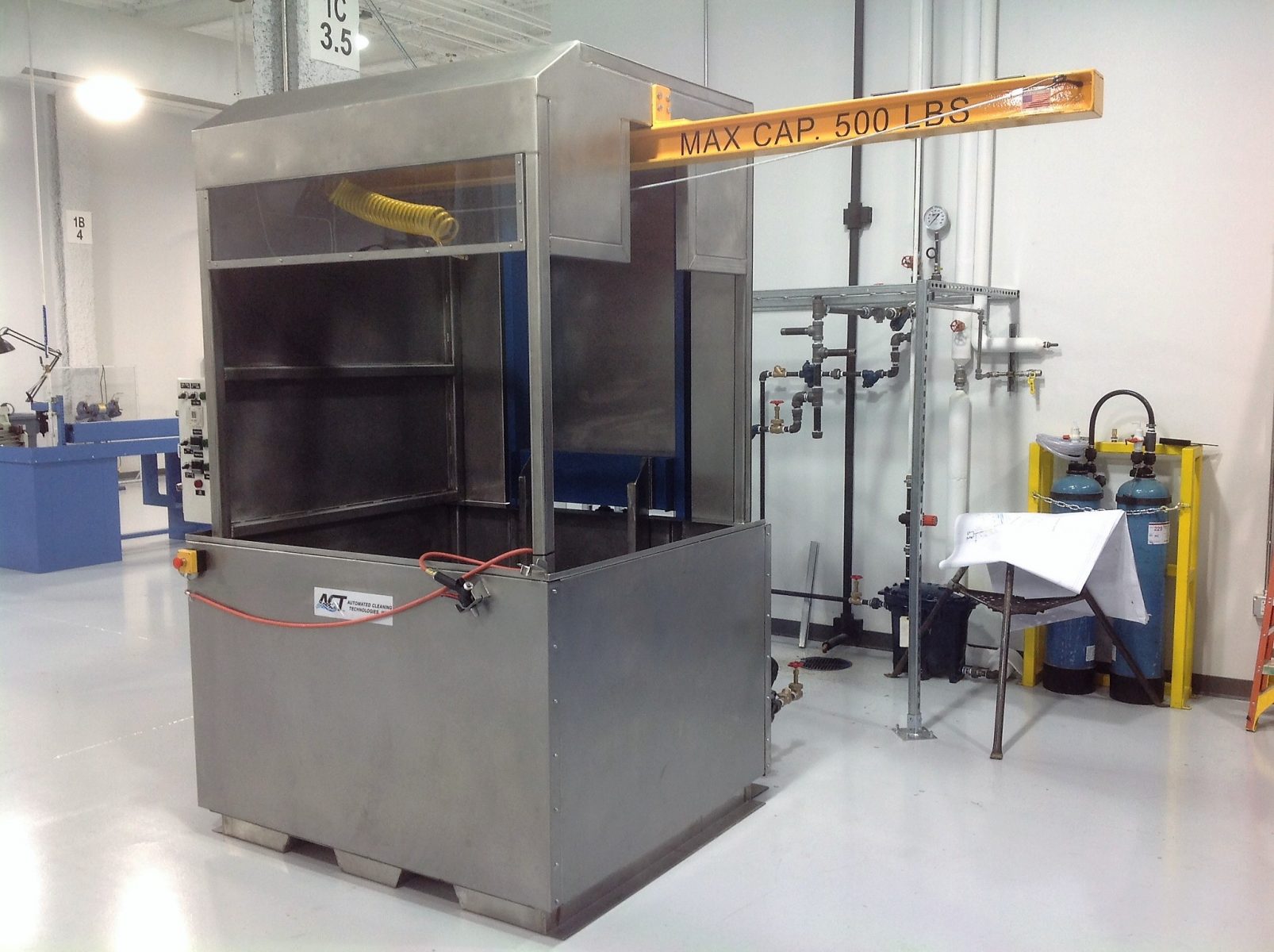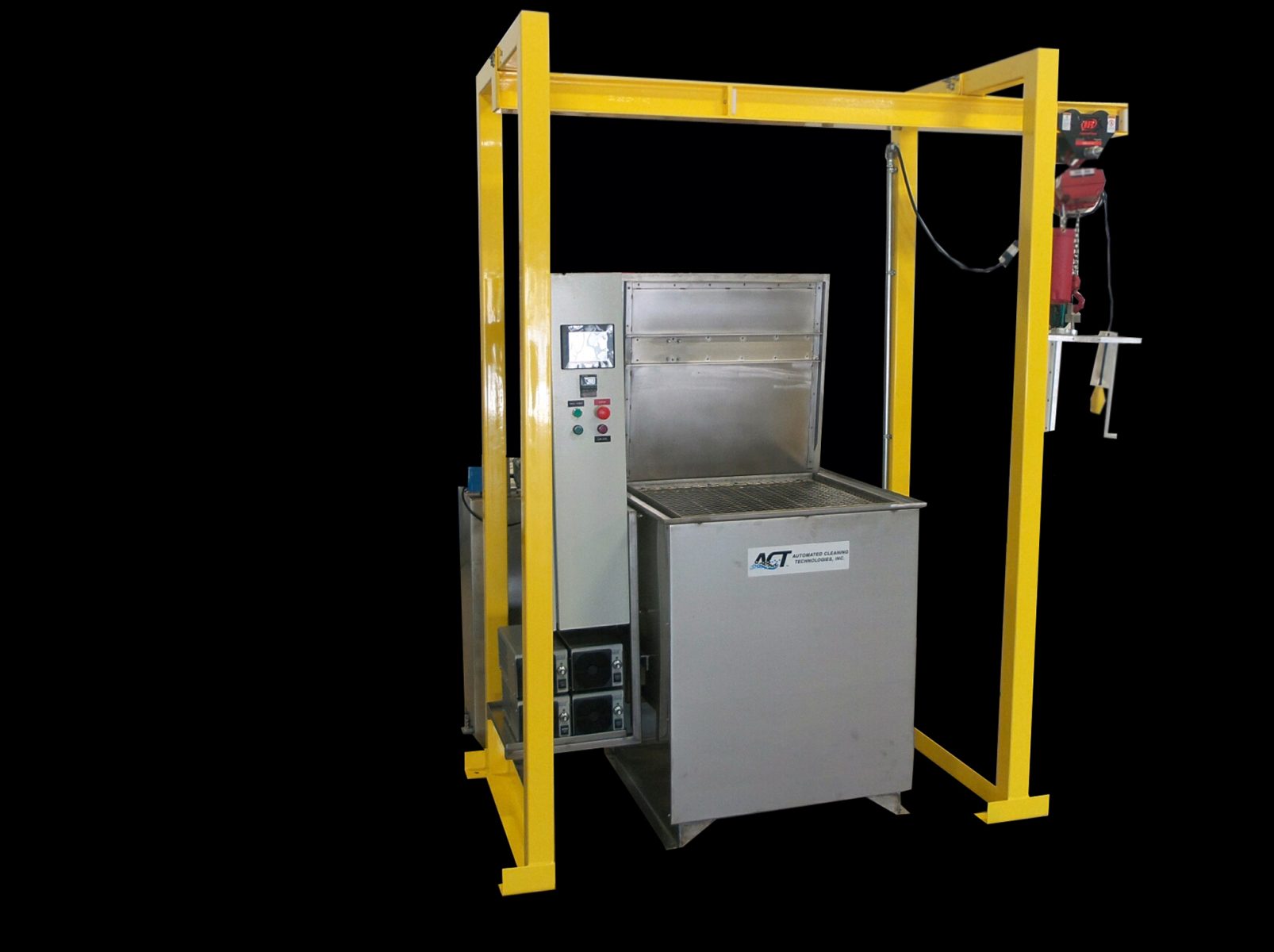 Immersion Parts Washers and Parts Cleaners Designed and Manufactured For Complex Project Requirements 
Although soaking parts has been around probably as long as dishes have been soaked in the kitchen sink, today's modern immersion processing systems from ACT can take the manual labor, the excessive time, and the fear of soil re-deposition out of the equation. Our immersion parts cleaning systems are much more than just tanks; their process fully submerges the entire surface area of parts to remove the toughest soils and contamination. 
Our engineers have many years of experience providing integrated advanced soil removing methods such as hydraulic flushing at 20-240 strokes per minute, spray under immersion, ultrasonics, orbital rotation and more in addition to traditional heat and detergency parts cleaning. ACT's unique combination of these technologies via proprietary control system has evolved into Cyclic Processing for precision cleaning. 
Our immersion parts cleaning systems' ever changing flow stream and sequenced timing of cleaning actions is producing cleaner parts, in less time, for customers in aerospace, screw machining, powertrain manufacturing and overhaul, medical device manufacturing, and more.
Modular parts cleaning designs can be seamlessly connected to create semi-automated or fully automated immersion parts cleaning lines, while large, application specific systems have been built to clean loads as heavy as 5,000-lbs. We even have proprietary immersion parts cleaning designs in the field delivering 6,000 GPM directly at the part load. Not mixing, but extremely high volumes directed at the workload under pressure!
By contacting ACT, you will go a long way toward to solving your parts cleaning issues for your complex geometry or massed parts in baskets with our immersion cleaning systems.  Give our sales engineers a call today for a no-nonsense evaluation. We can quickly help you through the process of system design, budgeting, cleanliness verification, testing, and turnkey completions.
Please contact us for immediate assistance