PLC CONTROLLED FLUSH SYSTEM
ACT recently built a custom PLC controlled flush system for one of our international clients.
Custom System for International Customer Meets Specific Requirements and Delivers Results
A Fortune 500 company headquartered in the United Kingdom commissioned ACT to design, engineer and fabricate a three-stage, reverse flushing system to precision-flush densitometers. ACT manufactured a powerful flow system coupled with PLC controls and hydraulic flushing mechanisms.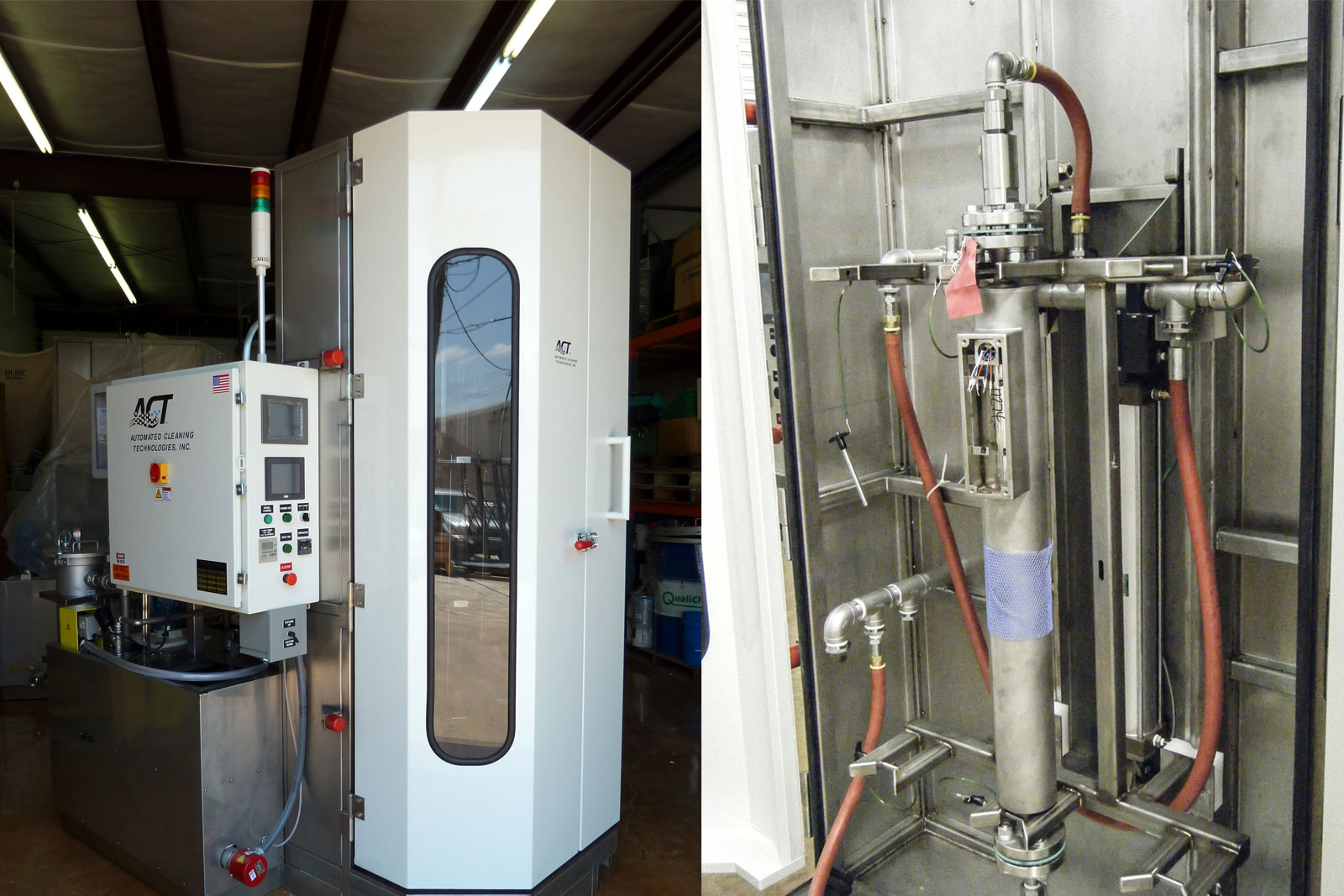 Those added to a unique pneumatic lift which allowed operators to easily secure loads from custom fixtures, raise loads, and easily connect lower fittings and hoses without risking their back or other potential physical injuries. This purpose-built cleaning system has been continually in service for nearly 10-years and has an exceptional track record.