Save money on our extensive inventory of Used Parts Washers.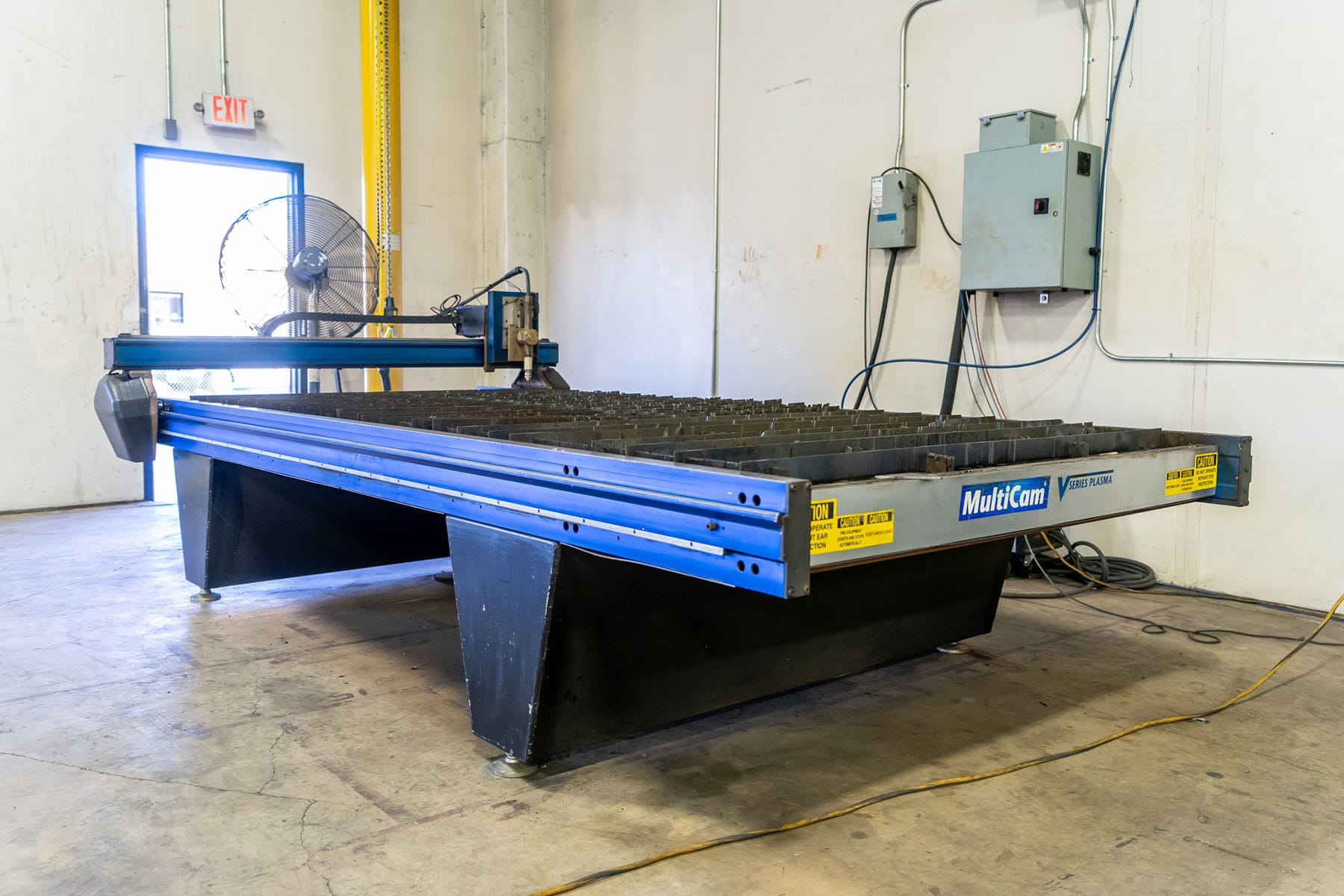 MultiCam V Series Plasma
CONTACT FOR PRICING
4′ x 8′ Cutting Table
3-axis Motion Control System
Cuts Mild & Stainless Steel, Aluminum, Brass, and Copper
Original Owner
Like What You See! Let's Talk!
Quality Engineering, Refurbished and Tested by ACT
Purchasing industrial used or refurbished parts cleaners and finishing equipment "as-is" from original owners or from re-sellers who don't specialize in parts washers is risky business. Has the machine control system been re-wired into a bird nest by maintenance department personnel? Has the tank been patched? Is the pumping system sound? Does the complex pneumatic system look anything like the pneumatics on your other plant machinery?
For these reasons as well as others, we recommend that you rely on our experts at ACT to put working, reliable refurbished cleaning and finishing systems into your shop to do what you intend them to do. At ACT, we are very selective when it comes to acquiring used parts washers and used industrial equipment that we refurbish. Every refurbished parts washing and finishing system that we sell undergoes extensive testing and must complete a multi-point checklist to ensure that it's ready to operate at your facility. ACT provides various levels of warranties and maintenance agreements for our refurbished equipment.
Further, we are equipment manufacturers with the experience, metal craftsmanship capability, engineering, electrical, technical savvy, and knowledge to modify a system to suit your requirements, and we back that up with premier customer service and support. The three most common services ACT provides with used equipment are:
We will buy your used parts washers and industrial processing equipment only if it falls within our exacting standards for professional refurbishment and re-sale
We will refurbish your used parts washers and industrial processing equipment, for your purposes, or for consignment sale by ACT
We will advertise your refurbished used parts washers and industrial processing equipment
Choosing a refurbished system may not be the best option for your needs. A new purpose-built system may provide your company with better value and functionality with only a modest cost difference compared to a refurbished system, all things considered. ACT provides financing for leases and rentals, making it easier to get the system you need with a manageable monthly payment.
Contact an ACT sales engineer today to learn more about our broad range of industrial parts cleaning and finishing equipment and how we can help develop the best solution to meet your needs.