Engineering and Fabricating Industrial Systems and Solutions 
When you contact Automated Cleaning Technologies (ACT) to discuss industrial parts cleaning or processing systems, our priority begins with addressing your needs. Our dedicated engineering team and fabrication team will work with you to evaluate your entire process and develop solutions that incorporate the latest advances in machine and process design, including custom programming. We offer worldwide turnkey support, providing on-site system installation, training and certification of your staff, and on-site maintenance services.
We offer integrated, process-specific hardware and custom programming with a full range of automation solutions, from single piece robotic to batch transfer with data logging. ACT specializes in designing and integrating material handling, automated load transfer, and robotic pick and place systems within your structural parameters and space.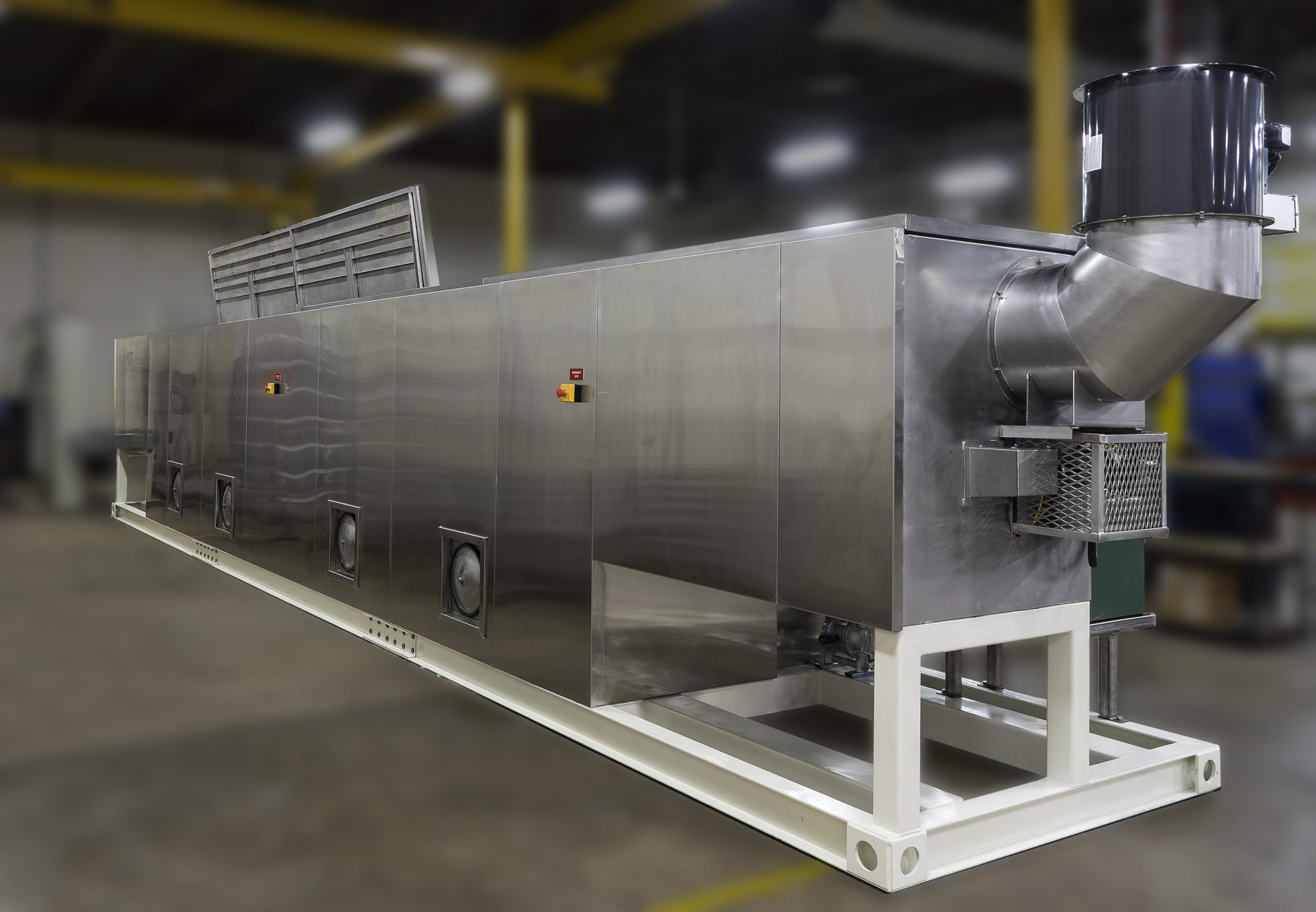 Environmentally Responsible Cleaning Solutions
Our ECO-AUTOCLEAN industrial parts washers and cleaning systems are designed to enhance worker safety and protect the environment and your parts. Our spray or immersion cleaning systems use high-efficiency closed-loop recycling during cleaning conserves water and helps minimize waste generation. Our automated aqueous industrial parts cleaners use mild detergents and do not rely on hazardous chemicals or produce any VOCs during washing operations. Hands-free, consistent processing is best done in an ACT machine!
Our ECO-CLEAN wastewater evaporators help customers safely minimize their waste streams without producing VOCs. Our units are designed for maximum heater efficiency and safety with built-in redundancies. Typical liquid waste stream reduction of 90+% can be realized, resulting in an amazing return on investment figures vs. hauling away liquid wastes. We offer several unit sizes to choose from and we will engineer your system to suit your waste profile.
Expansive Portfolio of Clients and Capabilities
We work regularly with Fortune 500 companies, the United States military, and numerous successful companies from around the world. We serve a broad spectrum of industries, including aviation, automotive, construction, oil and gas, manufacturing, mining, military, pharmaceutical and power. New manufacturing, MRO, and remanufacturing in these fields see the bulk of our systems in service. Our professional capabilities extend beyond producing industrial parts cleaners. We engineer and manufacture a broad range of industrial systems and provide full-service in-house fabrication/prototype production capabilities and exemplary support services that can include total project management and turnkey integration.
Read more about what we do and contact us today to talk to an experienced ACT sales engineer to get started. Current customers can log in to access their dedicated online resources here.