Waste Minimization Systems
Waste Minimization Systems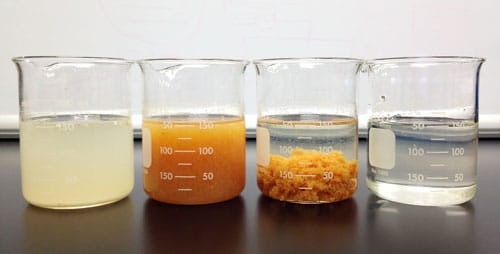 ACT Enviro-Treatment Wastewater Processor, What it Does?
The ACT Enviro-Treatment Wastewater Processor unit is designed to accept the old wash water from any ACT aqueous wash system and remove the waste from the dirty solution in a single step using a specially formulated polymer called ACT Super Poly™. The process is fast, safe, and a smarter alternative to other chemical options that can require extensive training or use chemicals with inherent risk. Simply connect the ACT Transfer System to the wash system tank drain and pump to the ACT Enviro-Treat system. Add the specified dosage of our specially blended ACT Super Poly™ and start a cycle. The onboard mixer quickly and efficiently mixes the material and presto, separation occurs and can be observed in the site glass provided.
Waste Minimization Systems
The ACT SUPER POLY™ Difference 
Designed to address some of the most common industrial contaminants, ACT SUPER POLY™ can help you remove the following impurities from your wastewater:
Heavy metals
Fats, Oils, and Greases
Inks, Pigments, and Dyes
Phosphates
Insoluble BOD/COD
Suspended Solids
Contaminants attach to the ACT SUPER POLY™ to form a mass EASILY SEPARATED MATERIAL. The precipitate is easily drained and collected by the system's advanced filter membrane. The clarified water-based solution is ready for re-use by the ACT wash system. The precipitate contained by the filter is typically non-hazardous and dries to a near rock-hard state. Thus, in lieu of disposing of the oily wash water at high cost or risk, ACT's SUPER POLY™ treatment option is a simple and cost-effective means of treating the waste generated by your washing operation.
System Sizes & Features
Stainless Steel tanks come in the following sizes:
250 Gallon
375 Gallon
500 Gallon
Each ACT ENVIRO-TREAT PROCESSOR comes with:
ACT Super Poly™ packaged in 50-lb. container
250-yard polish filter roll
Dual-mixers, pitched bottom tank, 3" Cylindrical Site Glass, drain valves
Lifetime phone support with Super Poly™ purchases
Lifetime warranty on stainless steel tank
Options for the system can include:
Locking Casters
Transfer system with hoses
Separate holding tanks
Mild steel wetted components
NOTE: ACT ENVIRO-TREAMENT SYSTEMS require a sample of the waste stream to be submitted for evaluation and verification of effluent condition. Contact your ACT representative for assistance.
Contact ACT today to get started on a cleaner and greener way to minimize your wash water waste!
For larger scale waste minimization, ask us about our Series of Waste Water Evaporation systems!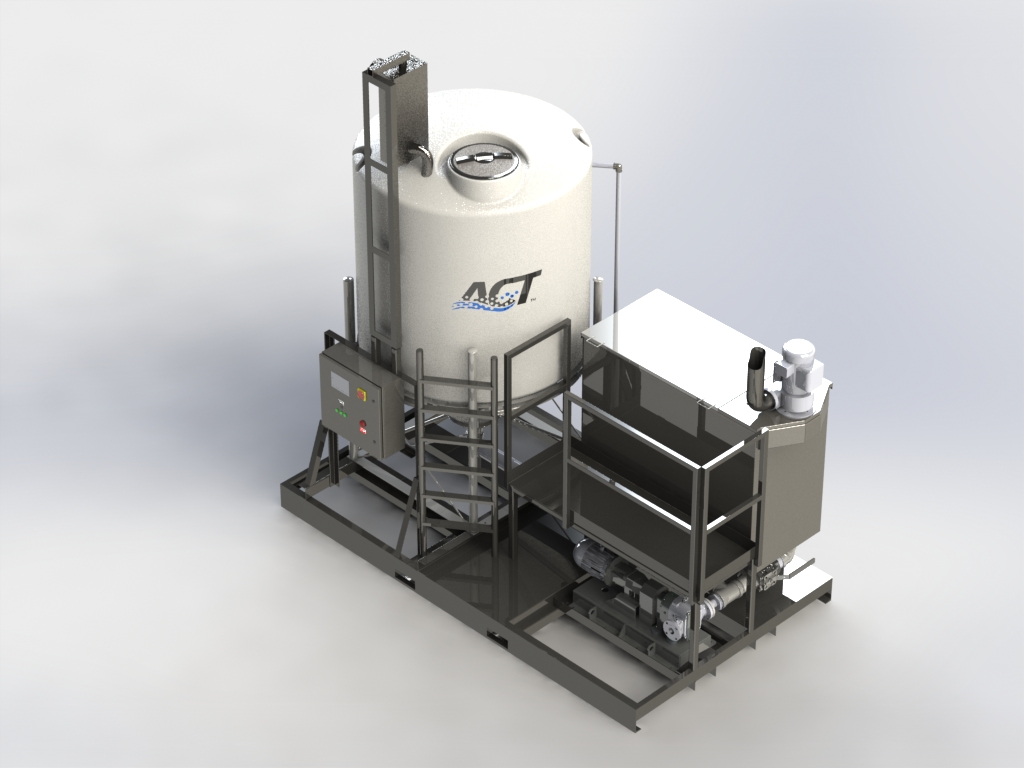 Evaporators
ACT's waste minimization systems are designed to work together with our industrial cleaning systems to effectively manage your waste stream by evaporating clean water from your collected waste source, helping you maintain environmental regulation compliance.
Effectively Minimize Your Waste Stream Without Creating VOCs
Our evaporator systems are stainless steel and are equipped with simple, full-function PLC panels with context-sensitive help screens. ACT's waste minimization evaporators work by:
Collecting unprocessed wastewater from our industrial processor stages and pumping it into our collection vessel
Separating solids and floating contaminants from the liquid are accomplished in the collection vessel
By automatically feeding the evaporator as needed we maximized efficiency and maintain continuous waste reduction
Solids and floating contaminants can be conveyed to disposal drums/totes for proper site removal
Gas, steam, or electrically heated systems have redundant safeties for 24/7 unattended operation
General Capabilities & Features
Depending on the model, 24-hour typical evaporation rates range from 192 gallons to 1,512 gallons
Our model provides various skimming features available for easy oil removal
Continuous duty with automatic feed or batch operation
The design avoids inevitable solids buildup and insulation of heat transfer surfaces
Consistent heat transfer ensured while the heat exchanger is protected
Tank walls, floor, and lid are all insulated for worker safety and maximum efficiency
Our systems can be extensively customized to meet your needs
Contact us today and an ACT sales engineer will discuss how our range of environmentally-safe wastewater evaporators can meet your waste minimization requirements.